Snow is everywhere in Greensboro right now! What better way to enjoy the cold than with some warm apple brie crepes? These crepes feature tender apple slices caramelized in butter and topped with melted brie.
Making apple brie crepes starts with the prep. First, I make my batter. Then I get the apples ready, as they need to cook the longest. I recommend cutting the apples in half, peeling them, and then slicing them.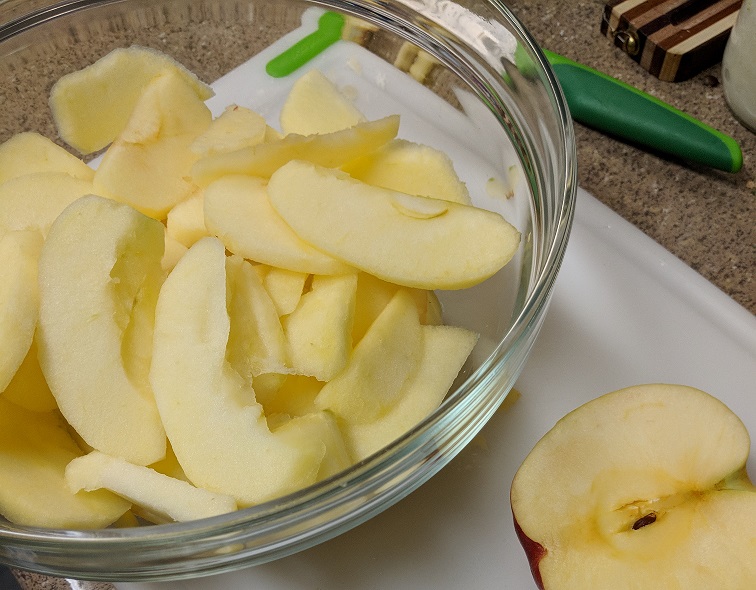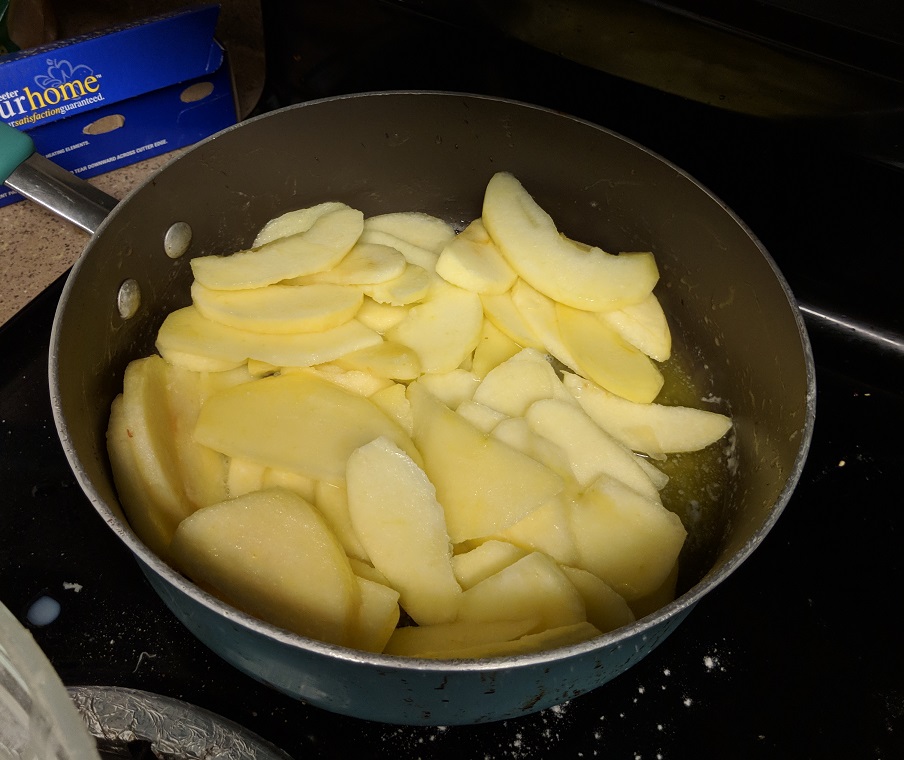 After the apples are sliced, melt the butter in your pan and start softening them. They cook faster when covered, but you need to keep an eye on them and stir them often. While cooking the apples, I usually start making the crepes.