During my holiday travels, I found myself in Hot Springs, Arkansas. As a little adventure, we made a stop at the Arlington Hotel.
The Arlington Hotel originally opened in 1875 and has been rebuilt twice since. The hotel has had many famous guests, including Al Capone, who used to rent an entire floor for his gambling scheme. The bathhouse spa looks like it hasn't changed since the 20s, either – what a nostalgic event for Dwight and me! Of course, men and women have separate sections of the bath house.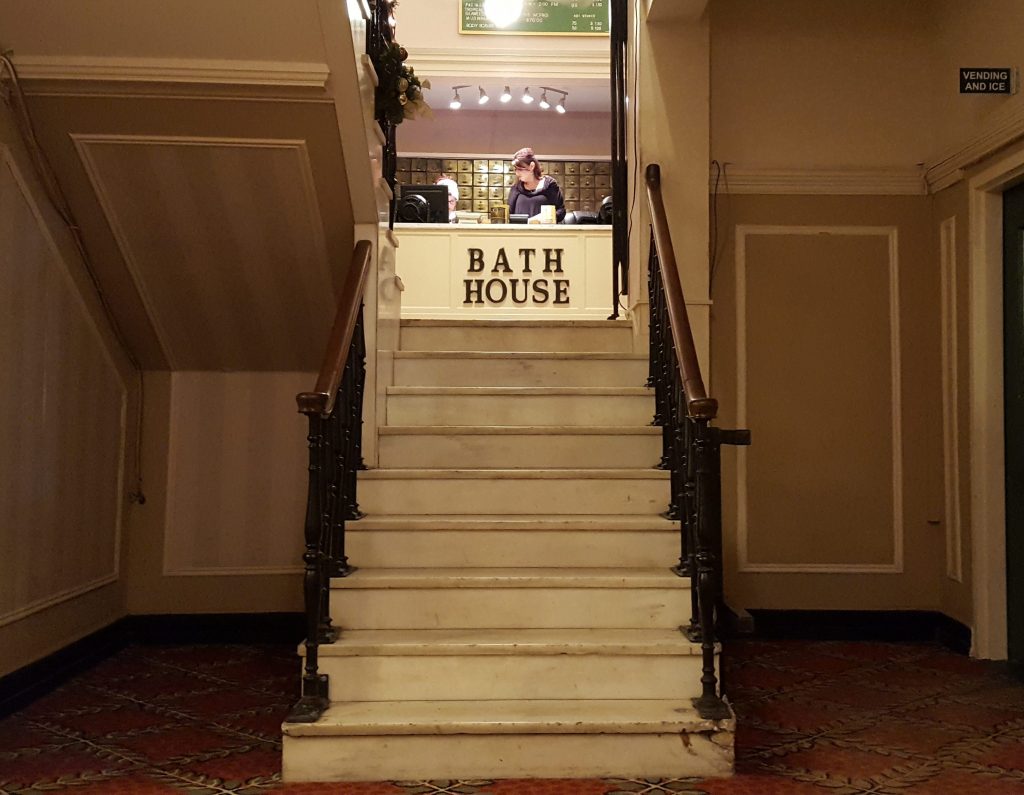 The spa experience starts with a relaxing mineral soak. The tub had what looked like a hot tub pump in it. When we'd soaked for long enough, we went into a sauna to steam the water away. After drying, we were wrapped in hot towels. We laid on a cot, a cold towel on our face to keep us from overheating. A shower in Mineral Springs cooled us off after the sauna and towels.