The beginning of this week felt more like March than January. The snow outside melted in the sunlight, running down the sidewalks in little rivulets, the last bits of it hiding in the shade of trees. It's below freezing again today, but that little taste of spring has me pining for spring blooms.
We still have to wait a few weeks for summer dresses and sandals, but in the meantime, why not bring some spring into your home with these DIY decor ideas?
Dip-dye Planters
These little ceramic planters are simple and clean-looking, with a fun splash of color. You can plant them with succulents, as shown in the tutorial, but they'd look lovely with any plant. If you like a bit more pizazz, try embellishing them with some edging or wrap the rim with ribbon.
Floral Hoop Wreath
Add a spray of green to your front door or liven up a window with this clever-yet-simple floral wreath. This DIY decor tutorial uses an embroidery hoop, some faux greenery, and floral wire, which you can pick up for cheap at Michaels. I especially like the glittery "happy" in the center – you could use any word here! Or, try putting a bell or some decorative chimes on the inside.
Moss Coasters
I love moss – it reminds me of toadstools, fairies, and childhood adventures. These moss coasters bring a bit of whimsy and magic to your coffee table. I think they'd look especially nice with a live-edged slice of wood for the base, or rimmed with pebbles.
via Sincerely Kinsey
Twig Flower Pots
These pots are adorably rustic and wonderfully complement the daisies in them. Since you can't see the pot underneath, you can use this to repurpose old or unattractive pots or containers, too. Try finding some thin branches with a bit of moss or lichen on them!
via Nini Makes
Flower Chandelier
This chandelier is truly a breath of spring. The flowers you choose will change the effect. The light, colorful flowers used in the tutorial give it a fanciful, Disney princess look, but you can change the feel of it with different flowers. A few small white flowers with lots of green could give a more natural, vibrant look – try experimenting!
via pacifically
Paper Apple Blossom Branches
These delicate blooms make for a wonderful centerpiece. You could also use them on your mantle or intertwine them with some thin strings of LEDs and light up your windows.
via Lia Griffith
Floating Leaf & Flower Displays
If you like pressing flowers, this one is for you! Sitting in the window with the sunlight catching on them, these floating flowers look as if you brought a slice of meadow and woods into your home. While I do love pressed flowers, I think the leaves might be my favorites here – they remind me of a clearing in the forest, with light glowing through the translucent leaves wherever the canopy grows thin.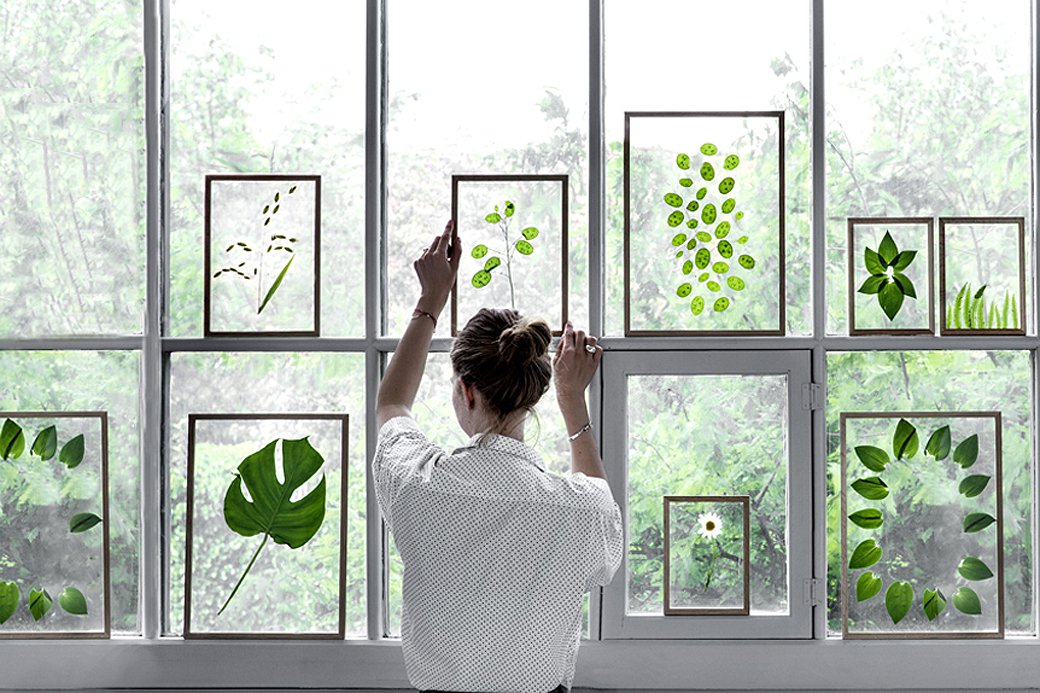 via Love Maegan
Do you have some beautiful DIY decor of your own? How do you decorate for spring? Let me know in the comments, or tweet me @Ask_Carolyn!