On Saturday, January 27, our firm attended Big Hair Ball, an event benefiting Family Service of the Piedmont. The highlight of the night was a circus-themed fashion show, which as you might have guessed, featured extravagant hair. Woodruff Family Law Group sponsored three models – Ashley Yates, Sloane Hoefle, and Anna Sardzinski.
Designer Brian Atkins created a stunning ringmaster costume for Yates, complete with a shimmering silver coat. A purple W nestled in the tulle atop her hat, which was created out of hair by artist Pepper Bendel. Makeup artist Emily Jackson built on Atkins' imposing silhouette, creating a subtle, clown-inspired look. Yates' lips, painted purple and lined with a bold black, split into a jester's grin, winning her Best Makeup.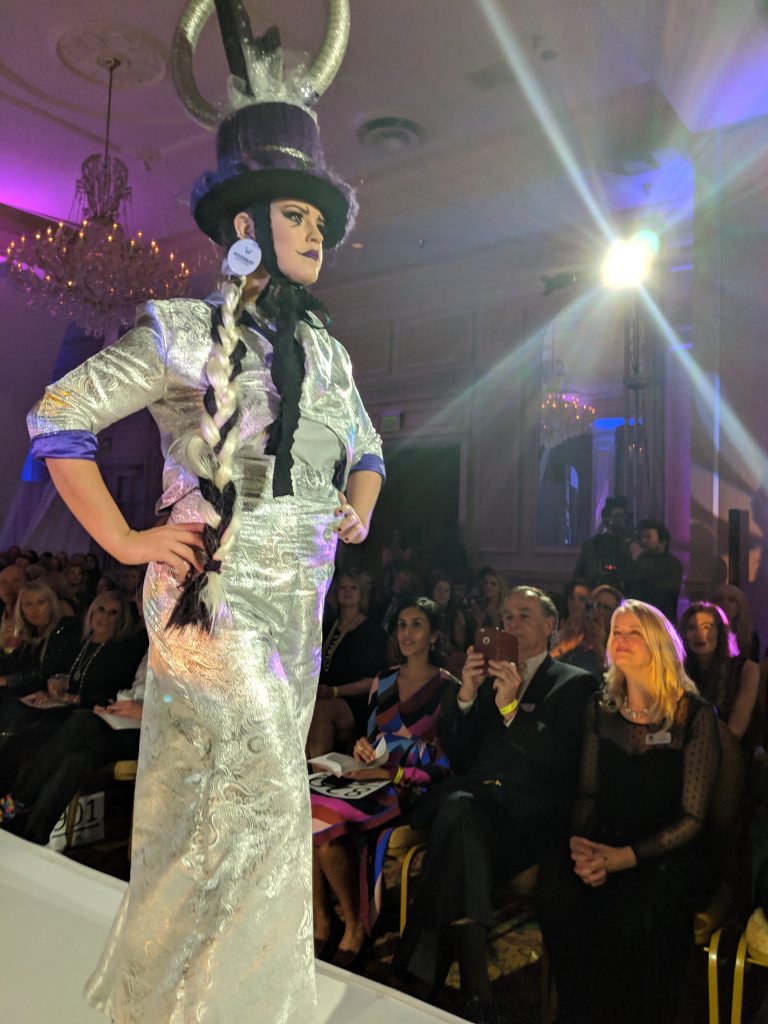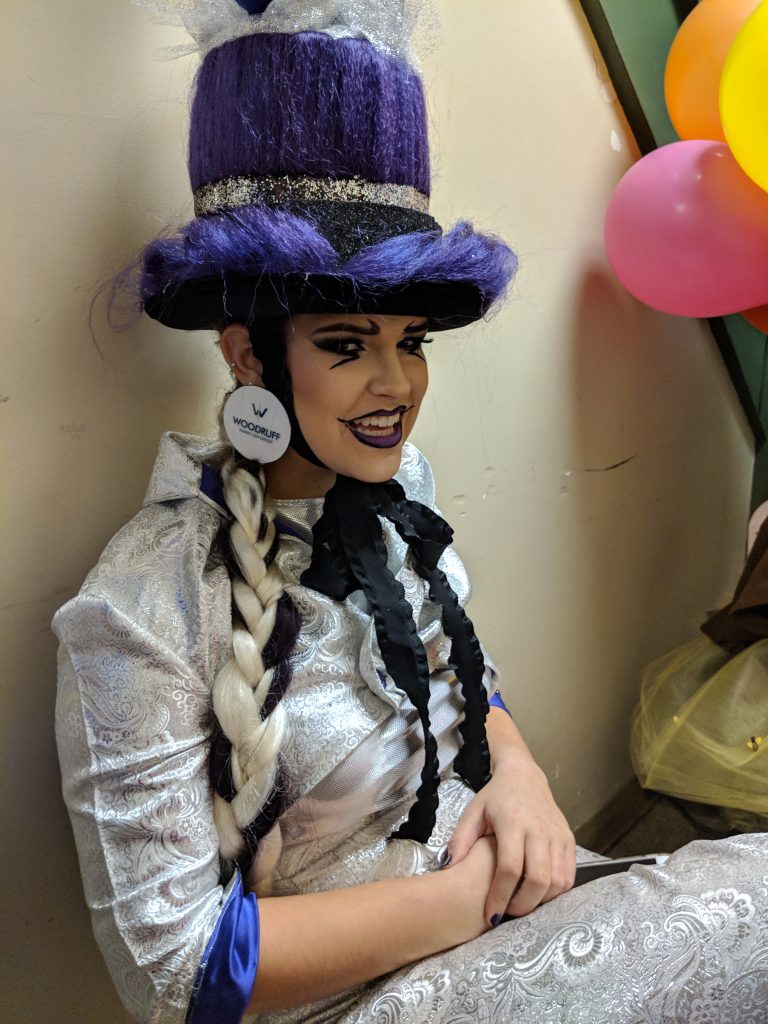 Ringmasters need a performer to introduce, and so Atkins dreamed up a lion costume for Hoefle. Her bodysuit gleamed silver, fringe cascading down from her collar like fur. Jackson used warm neutral tones to give the impression of a lion's snout, while dark browns in her lips and nose created contrast with the pale outfit. A massive lion's mane, crafted by designer Brandi Burns, unified the piece. As the biggest hair of the evening, it's only fitting the mane won Best Hair.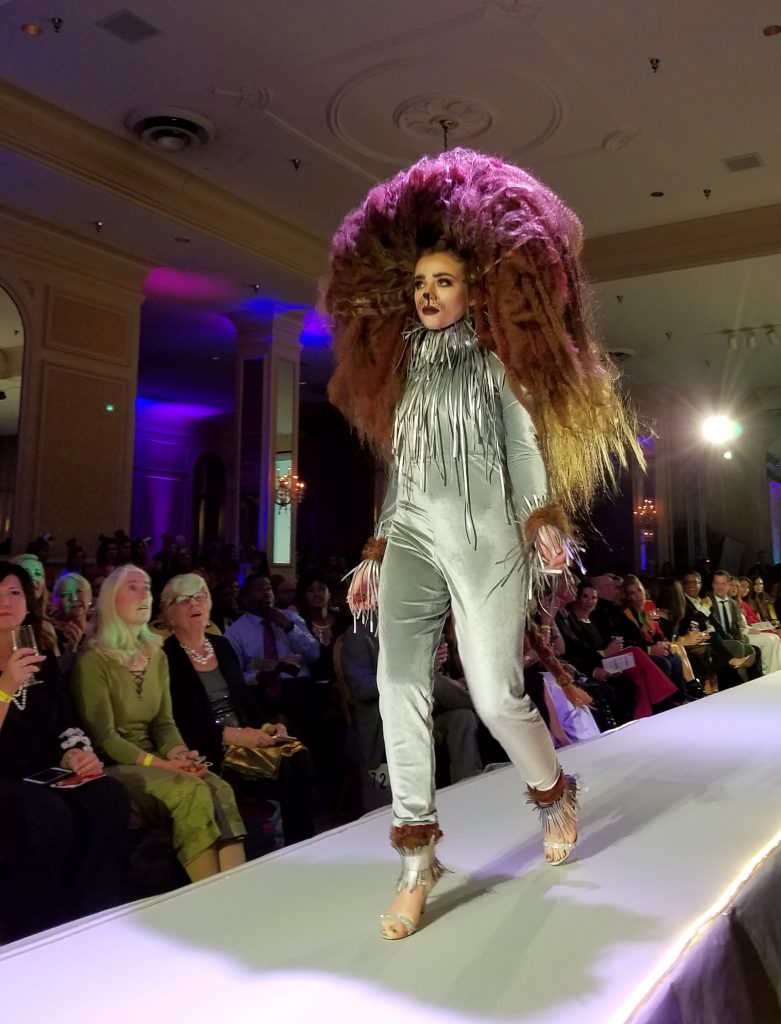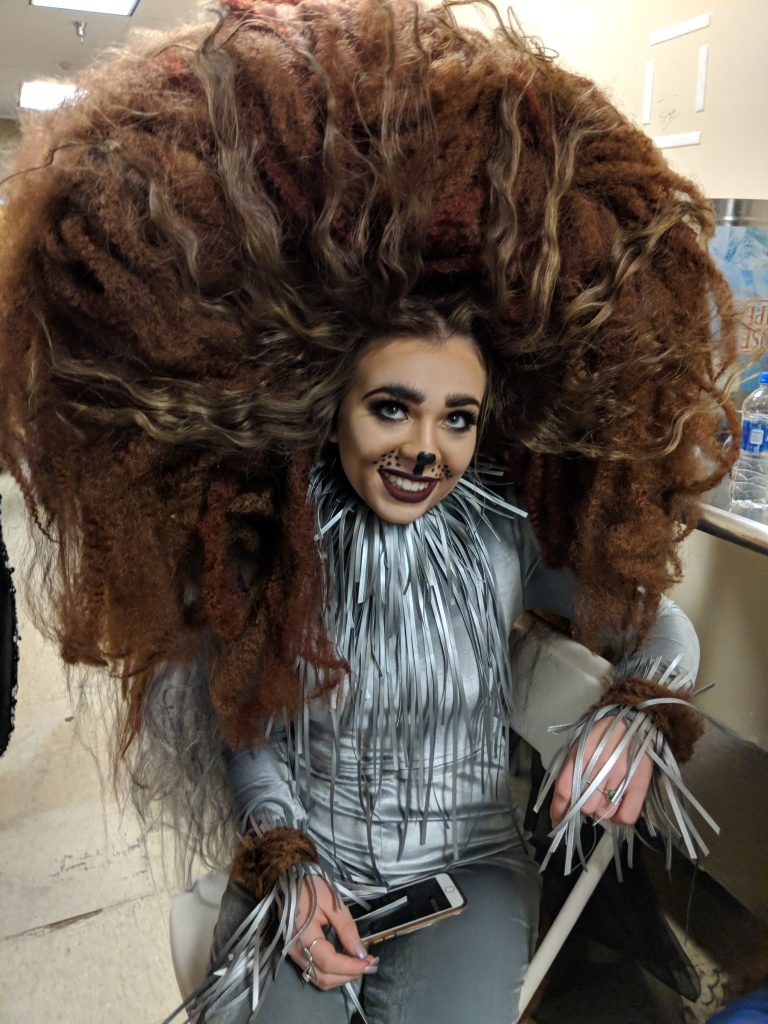 While Atkins drew on circus figures, Robin Clayborne looked to the concession stands for her inspiration. Popcorn coated Sardzinski's dress, overflowing from the purple-striped bags lining the hem. Striking purple lips by Dawn Payne and Cassie Norman's dynamic popcorn-strewn updo completed the look.
"I said, 'I want something different,'" Clayborne recalls. "Everybody is going to do clowns and ringmasters. I want something that brings a 'wow, I never thought about that.'"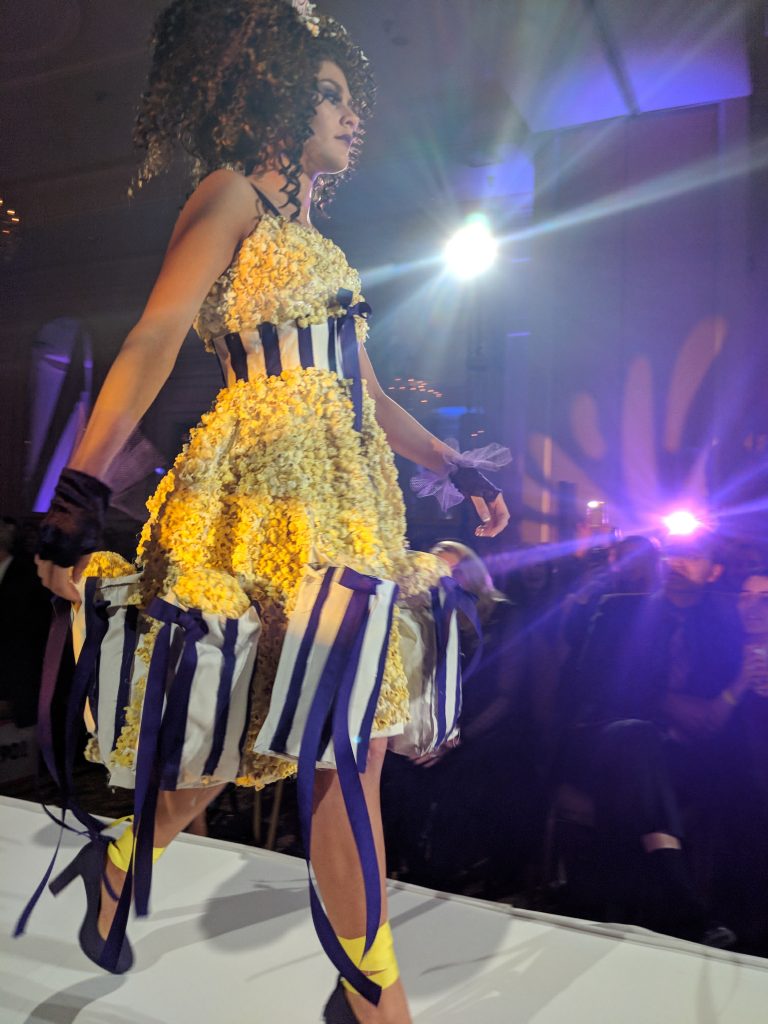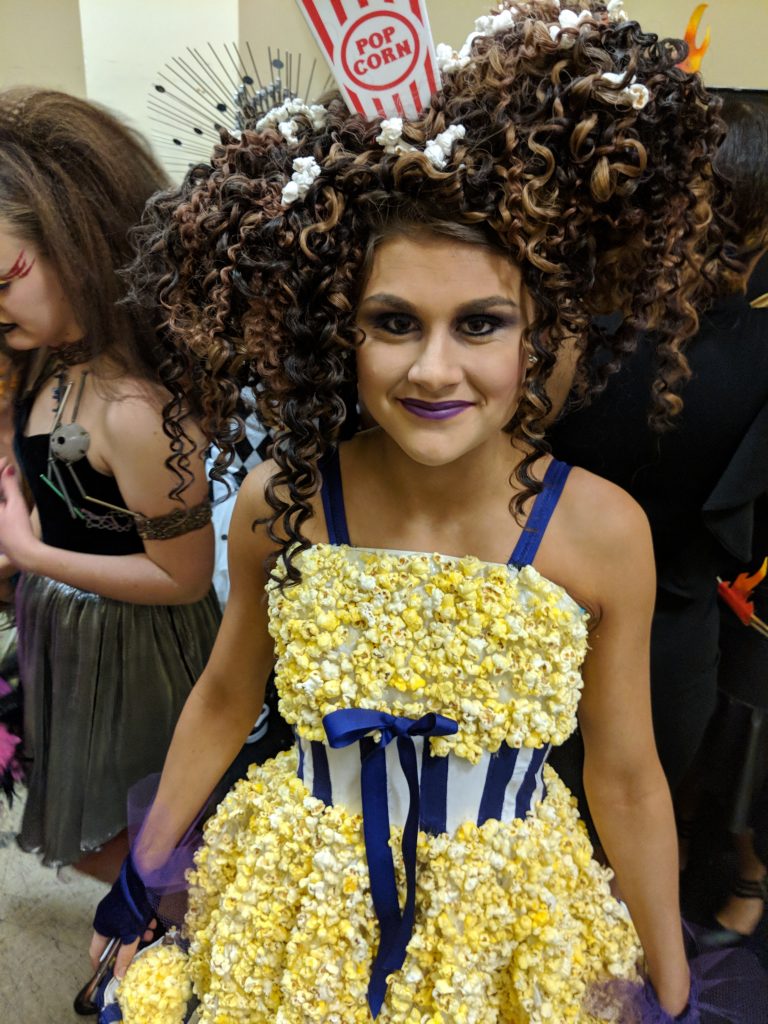 These incredible designs are the product of months' worth of work. The designers first began sketching in October, creating and refining their designs until they settled on what would become the final piece. Clayborne's popcorn design shifted from red to purple, and the hair, originally envisioned falling elegantly to one side, transformed into the pop of curls we saw on the runway. You can see Clayborne's original sketches below.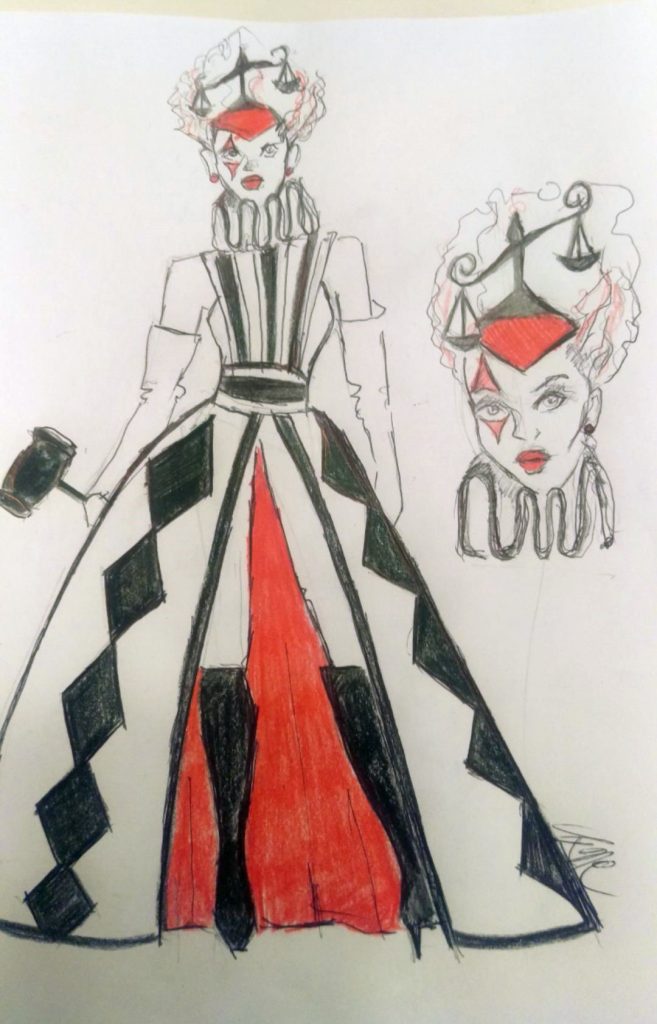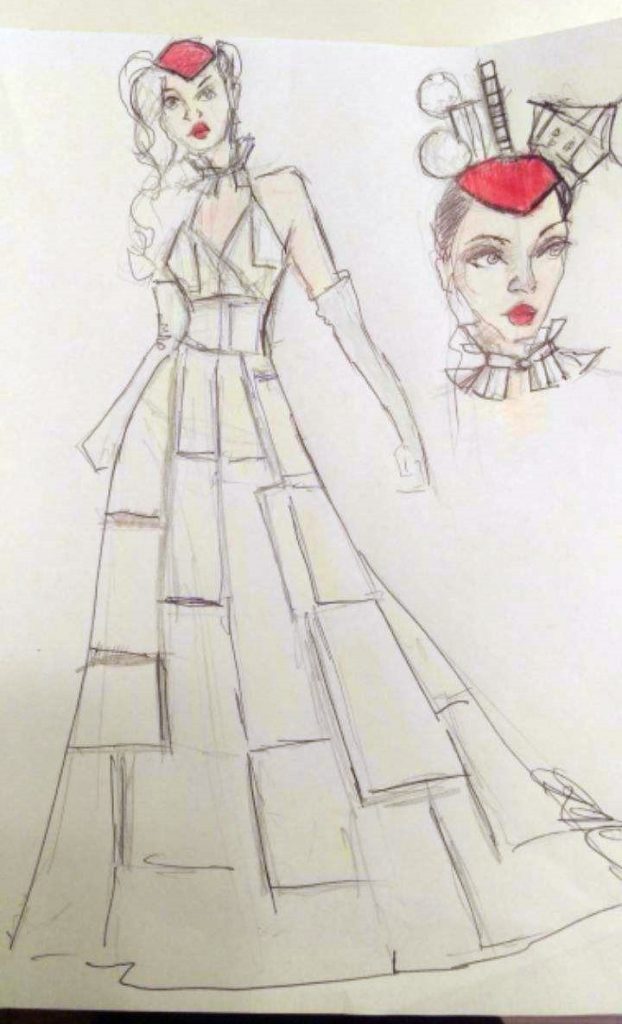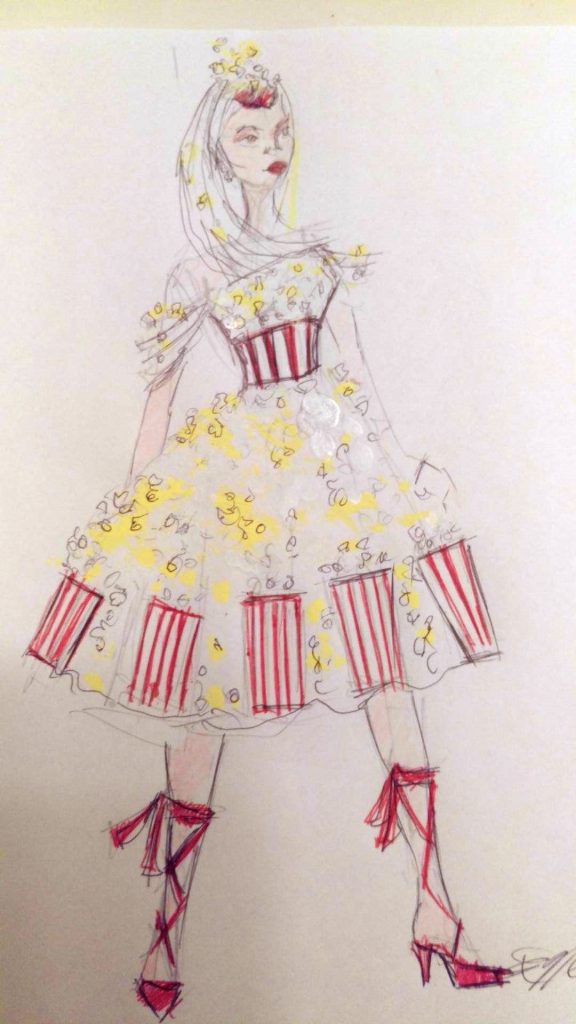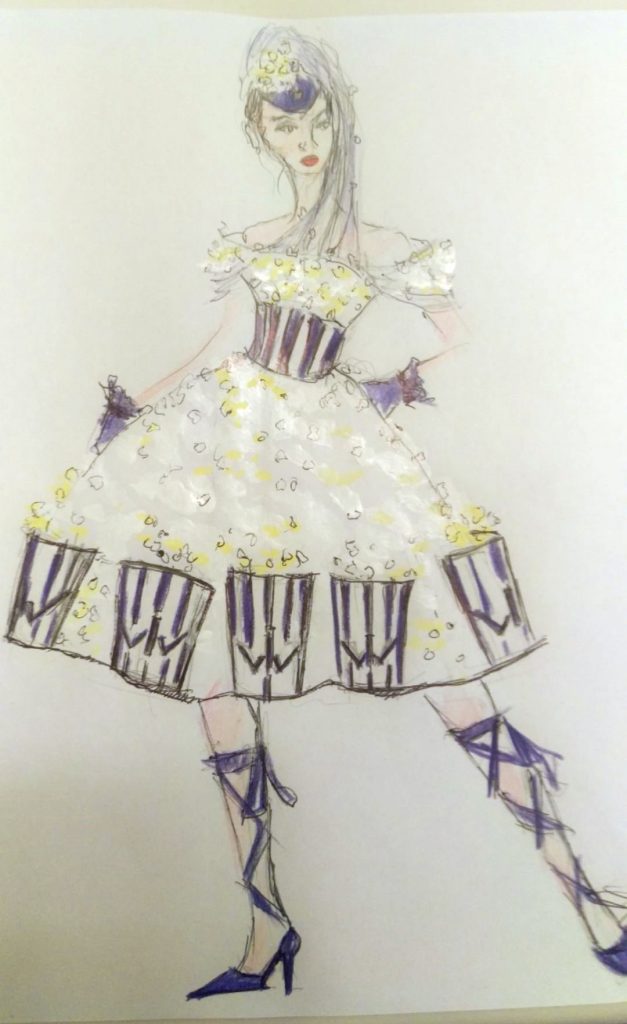 Clayborne's untraditional vision was not without its challenges. The dress took three garbage bags full of popcorn, which she obtained from a local movie theatre in exchange for a picture of the finished dress. Her first glue didn't work with the dress, and after swapping it out, it still took six hours to attach all the popcorn. The result, however, is stunning.
Our designers and models put on an incredible show, and we're proud of all the hard work they dedicated to Big Hair Ball. To see the rest of the dresses, check out the video below and News & Record's coverage of the event.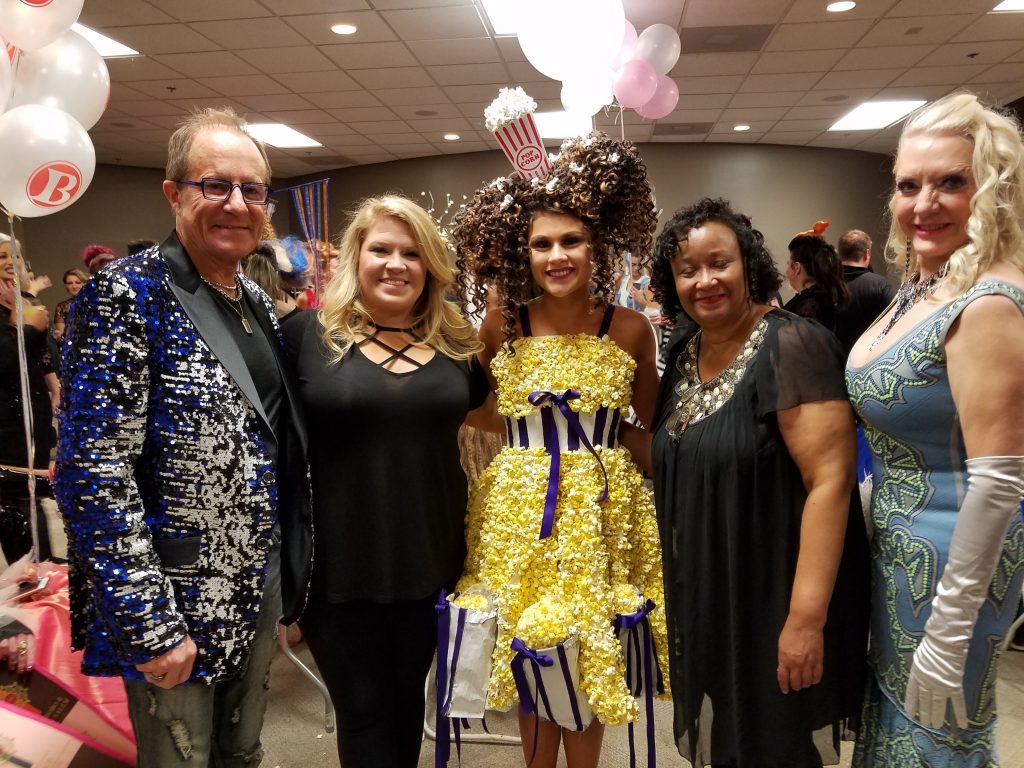 ---
by Venn Crawford